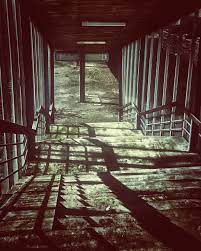 Donald Hoffman's book, The Case Against Reality. How Evolution Hid the Truth from Our Eyes (2020) proposes two largely acceptable though revolutionary theories on consciousness and reality, linked together, but not dependent on each other. These are highly speculative theories, but Hoffman exposes them to empirical checks according to the scientific method, which he defends with conviction. Several experiments, cited by Hoffman, seem compatible especially with the first of the two theories.
According to the interface theory of perception (ITP), the world we perceive is not objective, nor does it bear any resemblance to the objective world. Not only the classic "secondary qualities", such as colors, sounds, flavors, but also the classic "primary qualities", such as space and time, would depend more on our perceptual system than on "objective reality". They would be the way we encode our experience. The objects we perceive would be, relative to the underlying reality, like desktop icons are relative to the sequences of bytes they represent, as these sequences actually and physically exist in a computer.
To support this thesis, for which he appropriately refers to Kant, Hoffman resorts to his theorem "Fitness-Beats-Truth" (FBT), proven on the basis of game theory. According to this theorem, the more complex an organism is (in terms of internal "states" corresponding to hypothetical "states" of the external world), the less likely it is that the world it perceives is real. If this were not the case, the organism could not survive and reproduce with the necessary effectiveness. In short, natural selection would favor organisms that perceive the world in a "useful" way rather than in a "true" way. Space and time would thus be "doomed", in line with certain interpretations of quantum mechanics.
This theory seems to me absolutely convincing insofar as it highlights the subjective character of the world as it appears to us. References to physics are certainly appropriate (and correspond largely to those I make on this website, coming to conclusions similar to those Hoffman's).
Hoffman's use of the theory of evolution by natural selection is less convincing. Since natural selection seems to take time, but time is ultimately an illusion, it is unclear "where" and "when" evolution may occur.
Furthermore, Hoffman often alludes to the fact that living beings must consume "energy" to obtain resources. But it is not clear what "energy" (a magnitude corresponding to the product of the force applied to a body by the displacement it undergoes in space) could mean if space and time are doomed.
In my view, Hoffman's reasoning, taken to its extreme consequences, shows that the theory of evolution by natural selection is ultimately self-contradictory: if the theory were true, we would perceive a false world; but, if the world were false, the theory of evolution that we know would be false, as it presupposes illusory entities, such as space and time.
Hoffman defends his theory by saying that his theory only questions our perception of the world and not, instead, our logical-mathematical skills (on which he bases his theorem FBT). However, if evolution had selected us to identify what is useful for us to survive and to reproduce rather than to understand the truth, it is not clear why this blindness to truth should not also concern mathematical truth. It is true that having a "correct" basic mathematics could be an advantage for our survival, but what's the advantange of having the advanced mathematics that Hoffman needs for his theory? Our primate cousins would certainly not know what to do with it.
In general, I think the trust that Hoffman rightly has for the scientific method cannot be based on the random evolution of our "mind" (I do not say "of the brain", because this, in Hoffman's perspective, is only an icon of the mind). Such evolution would not guarantee the viability of science, not even as a set of fallible, but for the moment convincing hypotheses. I think we must posit that there is a more immediate and direct relationship between our mind and the truth.
With these epistemological limitations, Hoffman's interface theory of perception appears in any case convincing, at least as a metaphor, and in accordance with my tenet on the subjectivity of space and time.
The second theory that Hoffman introduces, to complement the first, but as a theory not dependent on it, is the theory of conscious realism. Compared with ITP, it is a much more speculative theory, a real research programme that Hoffman is launching. Nevertheless he expects empirical checks on it to be carried out sooner or later.
According to this theory it is impossible to fix the issue of the origin of consciousness by adopting a physicalistic approach, that is, by trying to understand how consciousness can derive from an objective reality, made of quarks, atoms, molecules, neurons etc. pre-existent to consciousness itself. The hard problem (why we are conscious instead of not) cannot be solved this way. On this point I wholeheartedly agree with Hoffman.
Hoffman therefore proposes that consciousness doesn't derives from "matter", but it is something original. I fully agree also with this tenet.
But Hoffman affirms that everything consists of a network of "conscious agents". What puzzles me is that consciousness must be "multiplied" into these countless conscious agents (re-edition of the monads of Leibniz?) that would pervade the universe from the level of the Plank scale up to "God", a hypothetical cosmic super-consciousness constituted ("instantiated") by the conscious agents of gradually higher level (up to the Plank scale).
The least we can say is that this theory seems to violate Ockham's razor, which Hoffman, instead, invokes as a guiding criterion. Why all these "conscious agents"? Hoffman starts from the fact that, if I look in the mirror, behind the icon of my face there is a world of feelings and emotions, expressed, say, by a smile. So also, probably, there is a similar world behind the icon of the face of my beloved, of my friends and so on. Even a chimpanzee can maybe express emotions. If I feel less and less "empathy", going down the scale of the living beings, according to Hoffman it is not because these living beings are less "conscious", but because their way of being conscious would be different from my. So quickly we get to the electrons and the Planck scale!
Therefore, if I look at a mountain, what I look at would be a swarm of conscious agents whose "actions" would constitute for me many "experiences". Hoffman also proposes a mathematical model of how conscious agents would experience and react "freely" to it, while retaining their memory. To this end he assumes that conscious agents work as universal Turing machines and make choices that can be interpreted as transitions through Markovian kernels in measurable spaces (whose fundamental dimensions would be that of the experiences and that of the corresponding actions).
In this way Hoffman tries to bring back the "visible" mechanisms of natural selection to a hypothetical "mathematical" root in the "thing-in-itself". However, the above perplexities about Hoffman's use of the theory of evolution remain. In fact, these conscious agents seem to take "time" to operate. Perhaps it is a different time from the illusory one? Yet this time, to work, should be linear and oriented in the past-future direction as well as the illusory one…
The mechanism by which these agents choose is also unclear. Are these random, "improved" choices for trial and error? Does Hoffman intend to reinterpret free will? And why should this mechanism be conscious instead of not? Is the hard problem really solved?
Interesting is that Hoffman distinguishes between experiences by definition conscious and actions that would follow, intrinsically unconscious. However, he states that we would indirectly experience these actions (consciously) for their effects and this make us correct gradually the shot. This gives me some ideas about the "heterogeny of ends" that I could use to improve my model.
In my opinion, if space and time really are "doomed" or better, to be precise, if they are understood as a manifestation of the consciousness itself and not as something antecedent to it, this proliferation of conscious agents that could or could not unite to "instantiate" others of a higher level is something redundant (if not inconsistent, as it seems to assume, if not a space, at least a "time" in which this "network" can develop).
If space and time have no objective character, nothing "really" separates me from you, my reader. It seems to me sufficient to posit that there is only one consciousness, which we can attribute to the universe itself. Looking at my wife I guess behind her smile nothing but a form that the consciousness of the universe has assumed or will assume at a different time from now, when the universal consciousness dwells in me.
It is not at all necessary to attribute consciousness to electrons, nor is it necessary to attribute it to the cells of my body. These are only parts of the icon (to use Hoffman's terminology) behind which hides, from time to time, the only one consciousness, which takes on the most diverse forms (but not necessarily all possible and impossible forms). Even my body deeply sleeping (or my immune system) is part of the icon. If space and time are subjective, what appears to be separated in space and time can be part of the overall figure that, from time to time, the consciousness assumes, "io dico l'universo" ("I say the universe", as Galilei wrote), seen as a Moebius strip in which perceptions and emotions are only two sides of the same coin. But this is only my point of view…